As an approved training provider, Aerosolutions offers the ACP/TRE Course on behalf of Transport Canada. Aerosolutions is pleased to partner with Transport Canada in using their Cessna Citation II CAE Level D simulator based at the Ottawa Airport for C550 type training and ATPL conversions.

Aerosolutions is a proud industry partner of the Canadian Business Aviation Association (CBAA) in providing training and consulting services to CBAA members.

Aerosolutions is an industry research partner with Seneca College through their NSERC (Natural Sciences and Engineering Research Council of Canada) aviation research program.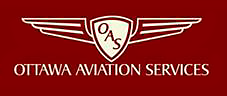 Aerosolutions is pleased to be a partner with Ottawa Aviation Services (OAS) and their commitment to advanced training to allow for highly-qualified graduates in the Airline Transport Pilot License (ATPL) programs. These advanced programs offer practical skills that enhance employment opportunities or success at the sponsoring airline, such as cockpit resource management (CRM) and Cessna C550 initial type training.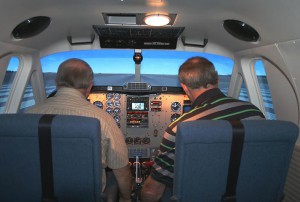 Aerosolutions uses the OAS Mechtronix King Air Turbo-prop Trainer for several courses including the Approved Check Pilot (ACP)/Type Rating Evaluator (TRE) and King Air Advanced Refresher.
Click here for more detail about the Mechtronix Trainer.

Aerosolutions is pleased to partner with Aviation Publishers Ltd to publish the New Instrument Procedures Manual (IPM) and IPM Workbook (coming soon).

Aerosolutions is pleased to partner with CAE to use their facilities in Toronto and Montreal to offer ATPL conversion on A320/330 and B737-800NG aircraft.
New Partnerships
We are always interested in exploring new partnerships that will allow us to provide an improved product to the aviation industry.