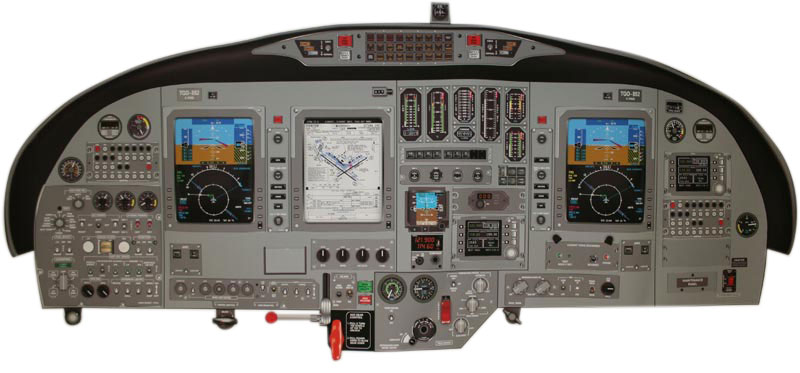 Aerosolutions provides recurrent ground school and simulator training for Cessna C550, C500 (2-crew), Bravo, SII, and Excel aircraft utilizing simulator, classroom and briefing facilities at the Transport Canada Flight Training Centre and Shell Aerocentre FBO at the Ottawa Airport.
This training meets or exceeds all Transport Canada requirements and is flexible, complete, high quality and uses the client's SOPs, checklists and Flight Operations procedures.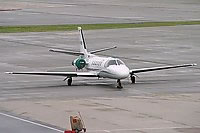 Aerosolutions has a proven course curriculum that has been used to train many Canadian and international C550 operators with a high level of satisfaction. It is fully electronic using Powerpoint and extensive graphics including animation to assist in learning. Colour training manuals, Quick Reference Handbooks (QRHs) and workbooks are provided to all students. Students write an open and closed-book exam to confirm learning.
All Aerosolutions Citation instructors are C550 type-rated and have experience flying the Citation. Instructors also have experience instructing on the C550 at either Transport Canada or in the private sector. All instructors are professional pilots with years of experience in aviation. All instructor biographies are available on request. Aerosolutions can also recommend an Approved Check Pilot (ACP) to operators to complete Pilot Proficiency Checks at the end of training.
The Transport Canada C550 simulator is a CAE Level D simulator with an upgraded visual system and Proline 21 avionics. Other training aids at the TC Flight Training Centre are state of the art including FMS computer trainer, large posters and mock-up of cockpit.
Training Content
Aerosolutions recurrent training includes the following content:
Meets Transport Canada requirements
Uses client SOPs and Operations Manual procedures
4 hours PF in simulator (normally 4 hours PNF as well) and 2 hours simulator time for the PPC; 16 hours of classroom time
PPC or LOFT scheduled for last day of course (check pilot to be provided by the client at extra cost)
Differences training prior to the simulator phase to ensure maximum learning during simulator phase
Each student to receive a training manual, QRH and workbook for use during the course and in flying operations if desired
Additional training available if necessary to attain the required standard (at extra cost)
Contact Aerosolutions for a more detailed syllabus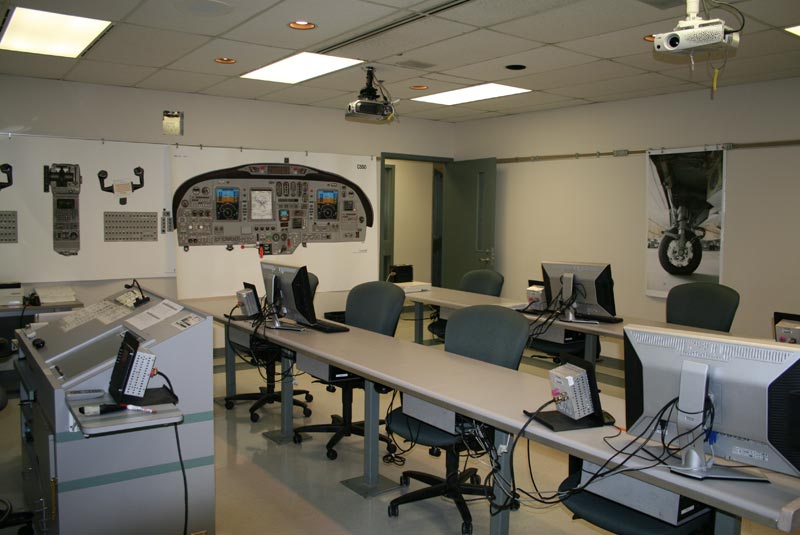 Aerosolutions Citation Recurrent Course Standard Footprint
Monday
Tuesday
Wednesday
Thursday
Friday
G/S 1
G/S 2
G/S (Exam)
SIM 3
(PPC or LOFT)
Additional Training
(if required)
SIM 1
SIM 2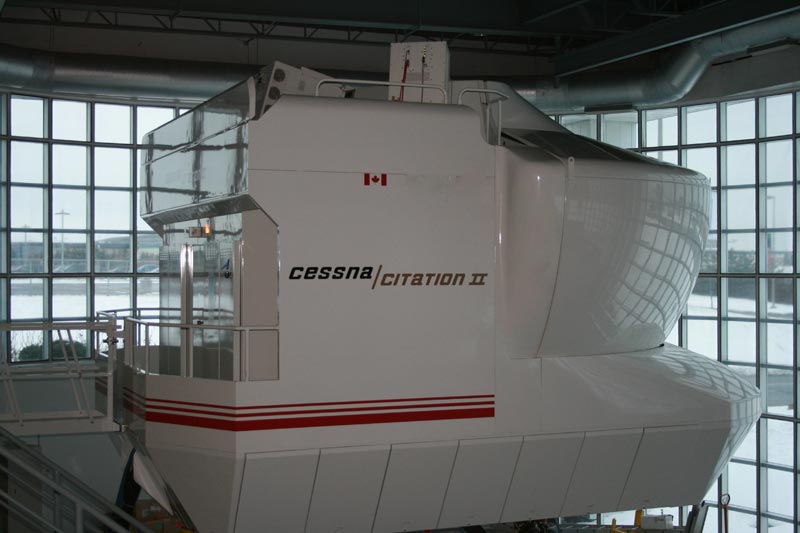 Aerosolutions Citation Training Benefits
The following benefits make Aerosolutions Citation training attractive to Canadian and international operators:
No requirement to pay expenses for ACPs or TC Inspectors to conduct PPCs in the USA
Reduced airfare and hotel costs for students
Reduced travel time for students
No requirement for a company check pilot or TC Inspector to conduct PPCs
Use of client's SOPs, checklists and Operations Manual procedures thus improving training outcomes
Flexibility to schedule additional training immediately following normal course in most cases
High quality CAE-built Level D simulator with visual upgrades
High tech training aids such as FMS trainers available during the course
Prime time classroom and simulator times (normally no scheduled training past 10PM or before 8AM)
C550 Training Dates
C550 type training is conducted on request.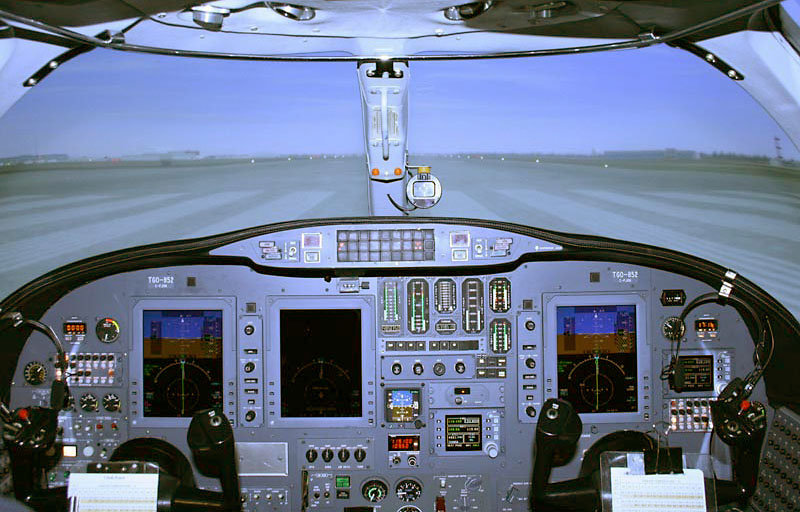 Course Registration
To register for a Citation course, please fill out the course registration form on the registration page, click here…
Once the Request for Training form is received by Aerosolutions, a contract will be sent for signature along with an invoice. Full payment is due once the contract and invoice are received.
Course Fees
The cost for the Aerosolutions Recurrent Citation Course is $9,000.00CAD plus HST (13%). There will be a facility surcharge for any weekend or late evening training.