The SMS Audit Procedures (SAP) Course is designed to teach the knowledge and skills required to conduct both traditional compliance audits and SMS evaluations. It is designed for internal auditors operating within an air operator's Safety Management System (SMS) or as part of a non-SMS internal audit program; for auditors working in QA programs mandated under Part V of the Canadian Aviation Regulations; and to third party auditors working in the aviation industry. While mostly intended for students with little or no audit experience, experienced auditors find the traditional compliance audit module a useful review, while the SMS evaluation module provides new skills and a broader knowledge to apply in this growing field.
The focus is on practical knowledge and skill development that will assist the auditor to detect safety issues so that the airline or operator can initiate corrective action plans.
This 3-day course covers the following topics:
Types of audits
Audit phases
Pre-audit requirements
In-briefing
Interviewing and questioning skills
Document review and sampling techniques
Observation and use of checklists
Findings and observations
Out-briefing
Audit report
Follow up and assessment of Corrective Action Plan (CAP)
SMS and the internal audit
Concept of SAE (Safe, Appropriate, Effective)
Risk analysis and mitigation
Change management
Root cause analysis
Case studies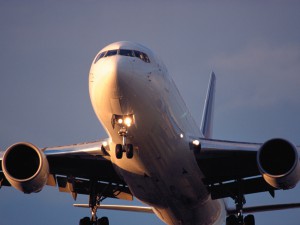 The lead instructor for this course has over 20 years experience conducting audits as a Canadian Air Force Officer, Transport Canada Inspector, contracted auditor and SMS consultant for many airlines and operators, as well as extensive experience as a simulator and classroom instructor and check pilot. All participants receive an extensive library of auditing and QA documents including an Aerosolutions auditing manual, checklists and sampling matrix. These can all be modified for use by the participant at their airline or operation.
Day 3 of this course is an actual audit (real or simulated depending on location) where students review files, interview personnel and write observations and findings. If the SMS Audit Procedures Course is requested by an operator, then the audit will be conducted at the operator's facilities and will cover the audit topics chosen by the operator. A complete audit report is provided to the operator which can form part of their internal audit process.
Price: $1,200 plus HST per student; when the SMS Audit Course is offered at your requested location, pricing is dependent on travel and facility requirements. For course schedules and registration, click here…