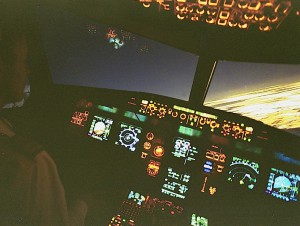 This 2‑day course provides the simulator, groundschool, aircraft or line indoctrination instructor with the tools required to excel and provide top quality instruction to his or her students. It has been designed to provide in depth information and training for aspiring professional trainers, or those who wish to improve their instructional techniques.
Our trainers are all highly qualified aircrew with extensive instructional experience. Group exercises, scenarios, student presentations, videos and examples are used to develop and encourage competency in all areas of flight training.
The following topics are covered in a hands-on environment during this course (these can be tailored for specific requirements by the operator):
Instructor qualification
Learning process
Teaching process
Teaching philosophy
Instructional techniques
Instructing CRM skills
The flight test standard
Briefing and debriefing techniques
Student evaluation
Study programs and implementation
Human factors and limitations related to flight training
Emergency/abnormal situations in simulator and during an aircraft flight
IFR rules and procedures
Administration and the teaching process
This course is offered on request at your requested location. The course size is limited to 12 students to ensure personalized training.
Price: The Professional Instructor Course is normally offered at your requested location, tailored for your operation, and pricing is dependent on travel and facility requirements. For course schedules and registration, click here…