This 2‑day workshop is designed to provide Aviation Managers with an in-depth understanding of their roles and responsibilities and how best to perform to a high standard. The workshop covers the main topics listed below:
Leadership
Roles and responsibilities
SOP development
Operations Manual development
Training programs
Personnel management
SMS issues
Internal audits
Corrective action plans
Audit finding exercise
Priorities
Risk management
The AMW Workshop is offered at your requested location. It is taught by a subject matter expert who has been involved with many of the topics listed above. A significant part of the workshop concerns risk analysis and includes an exercise in an airline situation.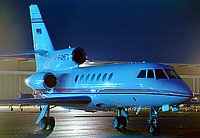 Price: Pricing is dependent on travel and facility requirements. For course schedules and registration, click here…